Technical information and lens guide
Acetate
Cellulose acetate is a revolutionary material, it is a natural fiber made of cotton or wood fiber.
In addition of being hypoallergenic, acetate offers transparency, intense colors and remarkable finishes.
Both flexible and resistant, acetate has the particularity, when heated, to modulate the pair of glasses to adapt it to all faces.
Bio Acetate
This noble material draws its resources from a bio-sourced plant fibre. It is used in the manufacture of high quality sunglasses. These frames are made by hand.
Bio acetate is a compound of wood fibre or cotton fibre and bio binder. The colouring is also organic or vegetable.
Thanks to the natural polymer binder, bio acetate is a non-toxic and non-polluting material.
Bio acetate is both flexible and resistant, hypoallergenic and has the same properties as classic acetate.
Our lenses
All Mundaka lenses are CE certified and have 100% UV protection category 3.
They absorb 100% of UVA, UVB, and UVC light, and protect from the sun's radiation.
Mundaka polarized lenses are shaped to absorb intense sunlight reflecting off snow, water, or cars!
The UV light filtration process eliminates 99% of the glare, improves visual acuity and color contrast.
Polarized lenses are, even with their incomparable lightness, impact resistant.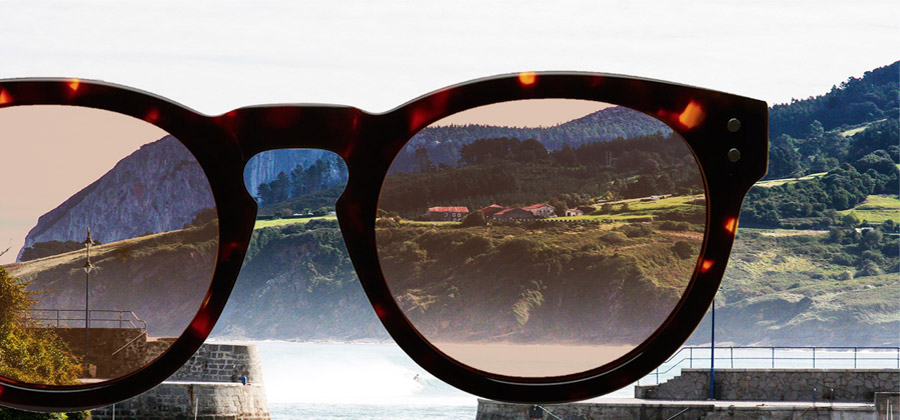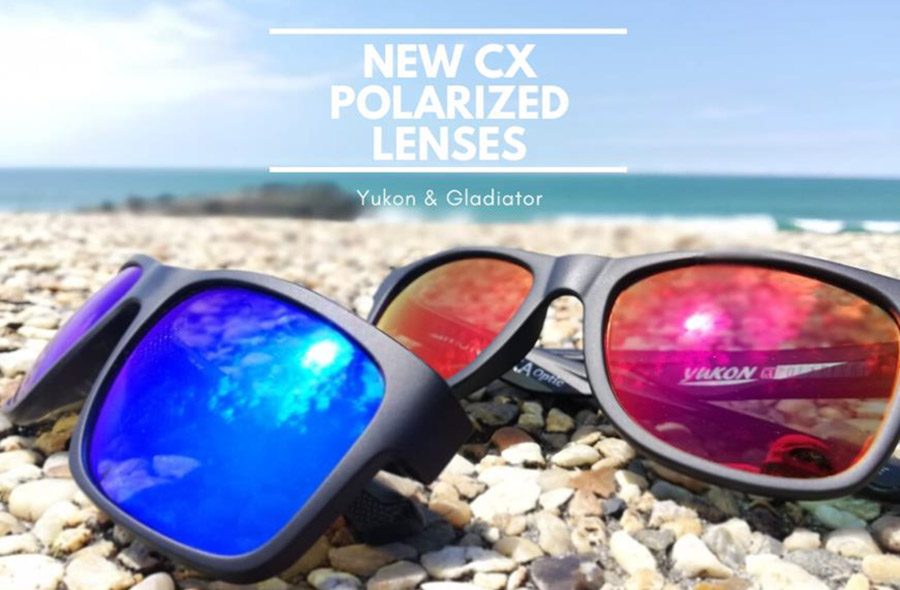 CX Polarized
CX POLARIZED premium lenses offer incredible polarization and 100% UV protection..
They have improved contrast and sharpness for a very comfortable vision. These polycarbonate lenses are perfectly suited for extreme sports.
They offer optimal protection and visual performance with impact resistant and extremely lightweight lenses.
They are our standard for all activities that are highly exposed to the sun's glare and UV rays, such as water sports, mountains and snow.
IC Polarized
MUNDAKA is the first one to provide you with the IC technology (Inner coating polyamide).
While REVO coatings are traditionally on the surface, we have inserted the REVO treatment inside our polyamide lens to ensure unparalleled longevity.
Lenses colors : Gold or Blue
Photochromic
MUNDAKA's exceptionally pure NX POLARIZED polyamide polarized sunglasses offer maximum optical quality and optimum compatibility with TR90 (Grilamid).
They are perfectly adapted to the practice of sport, promising safety and comfort for the eyes.
Lenses colors :
SMOKE. NX POLARIZED. ORANGE REVO. CAT3.
SMOKE. NX POLARIZED. GREEN REVO. CAT3.
Available models :
AI1
The Mirror coating on Mundaka models reduces light transmission and gives the lenses a glossy effect when reflecting surfaces such as snow, water or ice. Added to this, the Mirror coating allows us to offer a wide range of design choices.
Mundaka makes a Hydrophobic & Oleophobic treatment on its lenses to repel moisture, grease and grime. Traces and fingerprints are easily cleaned thanks to this technology.
Mundaka Optic uses bases 4, 6 and 8 which indicate the curvature of the bezel. The 4 base pairs have a flatter design, while the 8 base pairs with their curved shape have a sporty design.